Absolute Care Staffing Health Agency provides unparalleled type of home care to homebound veterans who require part/full time assistance due to old age and physical illnesses. It is our aim to give veterans wonderful opportunities to remain happy and to achieve outstanding quality of life at home.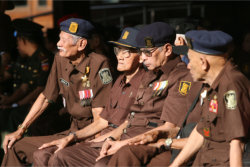 Our services include:
Skilled Nursing Care
Home Health Aide
Hospice/Palliative Care
Personal Care Services
Companionship Services
We also offer assistance with their activities of daily living that include personal care, housekeeping and home management, shopping and errands. In order for us to deliver a customized plan of care, our care coordinators will assess and evaluate the veteran's current health condition, eligibility and specific needs at home.
For more information, kindly call us at 919-784-9218.