Care Management Services are provided either by a Registered Nurse (RN) or a Licensed Social Worker (LSW). The services covered in this program are: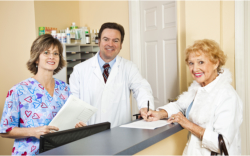 Overseeing of the case
Providing additional training and guidance to staff
Coordination of care
Updating paperwork
Performing supervisory visits
Holding care conferences when necessary
Care Managers or Case Managers act as a supervisor to the staff in the home to ensure the utmost quality of care is provided to you or your loved ones.
Please call Absolute Care Staffing Health Agency at 919-784-9218 to inquire about the availability of home health care programs in your area. We look forward to being a trusted provider of professional health care staff in your home.